The sign up and log in option is a long established web trend, something our users are used to. It's good to adapt to conventional user interface design patterns but sometimes we need to rethink such standards in order to make the world a little bit better.
Xenforo enhances the sign up and log in functionality in an interesting manner: A single "sign-up or login" button, which opens a form asking for a username and a checkbox if the user already has an account or If the user wants to register.
Below it, there's the password field, which only appears if the user has chosen to log in. The submit button also changes its label accordingly. Nice!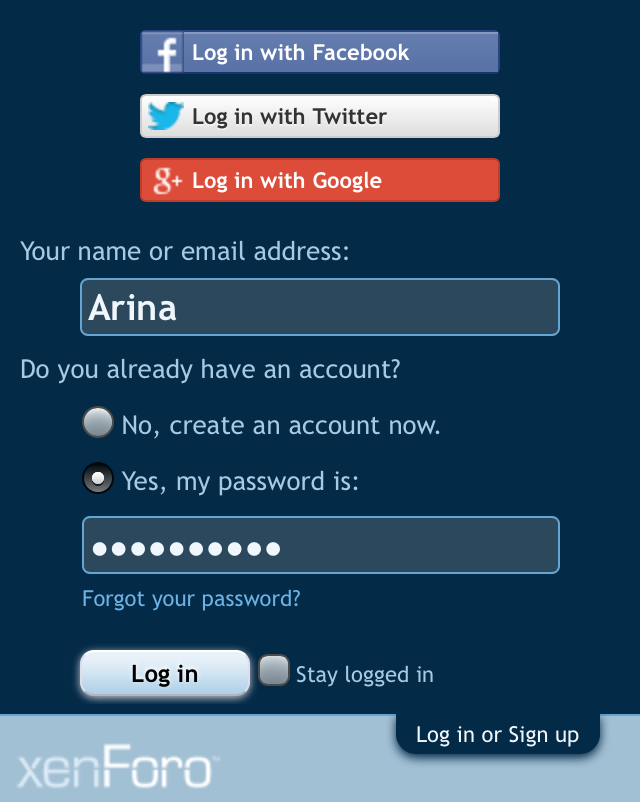 Log in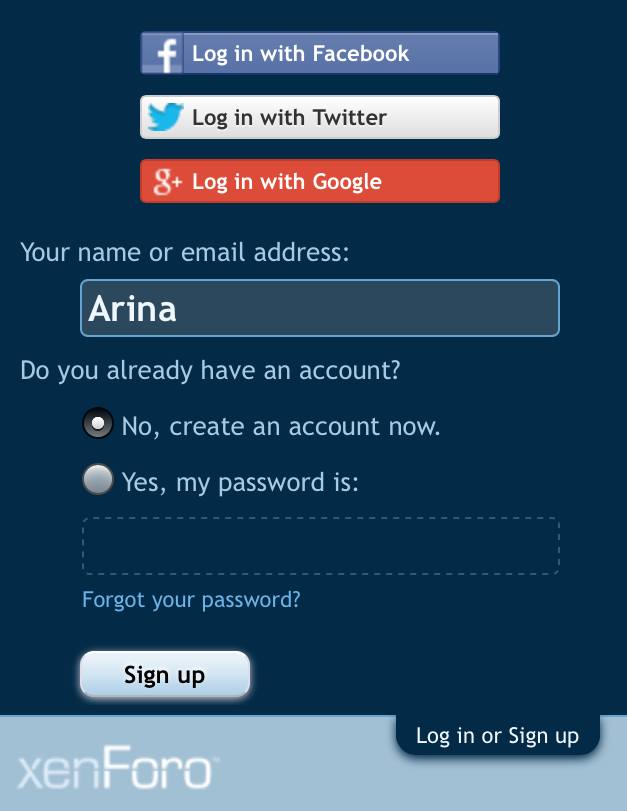 Sign up