Your customers have little to no patience for bad mobile experiences.
Have you ever tapped on a Google Search result on your mobile phone, only to find yourself looking at a page where the text was too small, the links were tiny, and you had to scroll sideways to see all the content?
Frustrating, right?
In order to make it easier for people to find the information that they're looking for, Google has added a "mobile-friendly" label to the mobile search results.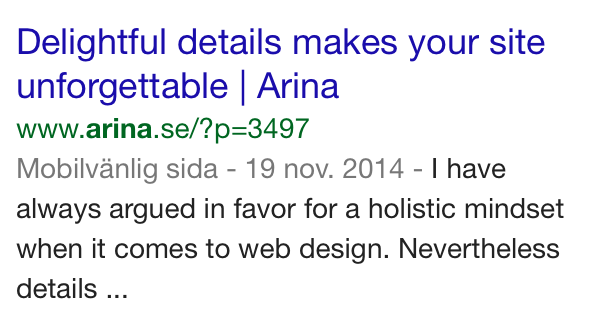 A page is eligible for the "mobile-friendly" label if it meets certain criteria detected by Googlebot.
Take the Mobile-Friendly test and see if your page meets the criteria and check out what Google has to say about arina.se