In her presentation at An Event Apart in Chicago 2013, Lea-verou tought us how to take advantage of modern web standards in unconventional ways to solve common web design challenges. Here's my notes from her talk: Deep CSS Secrets- 10 things you may not know about CSS.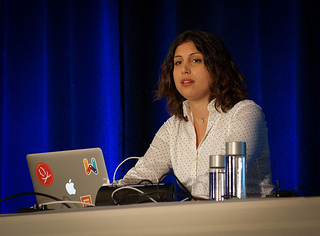 This was an incredible session where Lea was live coding and debugging. I was so blown away by the things she was showing us that I totally forgot to take any notes at all. I enjoyed every minute of it!
For those of you who are intreseted in the secrets Lea shared with us, you will find here presentation at her website here.